WAX/RESIN RIBBONS
Thermal ribbons are a crucial part of the thermal label printing process. Thermal transfer labels and ribbons can be used in compatible desktop and industrial printers.
Wax/Resin ribbon is exactly like its name describes: a combination of both wax and resin materials. It is slightly more expensive than basic wax ribbon. The addition of resin creates a protective barrier over images and texts, increasing durability against smudges, scratches, and abrasions. Wax/Resin is a great choice for printing labels that need to withstand more exposure to water, changing temperatures, and some chemicals.
Because wax/resin thermal ribbons are more durable than full-wax, they can be typically used on synthetic substrates, such as polypropylene, as well as materials that are coated and glossy, matte, or weatherproof.
We offer wax/resin ribbons in coated side out (CSO) and coated side in (CSI). A way to determine whether you need CSO or CSI is based upon the brand of the printer you are using. For example, all Zebra Printers use CSO ribbons, while all Datamax and Sato Printers use CSI ribbons.
Another quick way to determine which ribbon you are using is by sticking a label to the outside of your ribbon roll. If ink sticks to the label that means you are using a coated side out (CSO) ribbon and if nothing appears on the label you are using a coated side in (CSI) ribbon.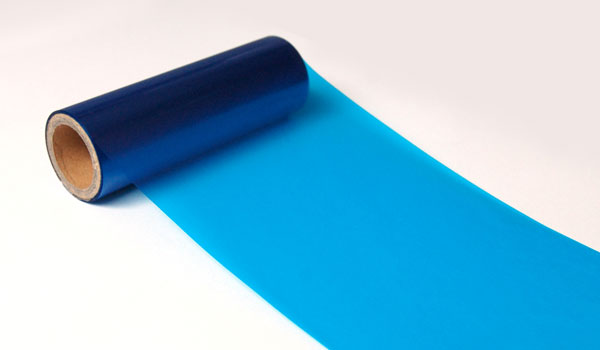 Product Description
The specification of Color 110x300mm Standard Wax Resin Ribbon 
Products:
Thermal transfer ribbon
Brand Name:
CISON
Ink Side:
IN or OUT
Material :

Wax/Resin
Ribbon Color:

Black/Green/Yellow/Red/Gold

Storage Temperature:

-5-40ºC,20%-85%RH

Usage Temperature:

5-35ºC,20%-85%RH

Basic Width:

30mm,40mm,50mm,

60mm,70mm,80mm,

90mm,100mm,110mm or customized.

Basic Length:

30m,74m, 90m,100m,300m,450m,600m,650m or customized.

Core Size:

1 inch , 1/2 inch

Matched Label Substrates:

barcode label , thermal barcode labels

Packaging:

Packing in rolls

Delivery Time:

Within 7-15 days upon receipt of deposit

Service:

OEM service is available.

Heat Sensitivity :
100
Heat Resistance :

100ºC

Scratch Resistance :
65