Wax Resin Jumbo Rolls
| | |
| --- | --- |
| Length | Up to 16000 meter |
| Packaging Type | Roll |
| Width | Up to 1000 mm |
| Material | Polyethylene,Polyimide films,Polypropylene,Etc |
| Brand | CISON |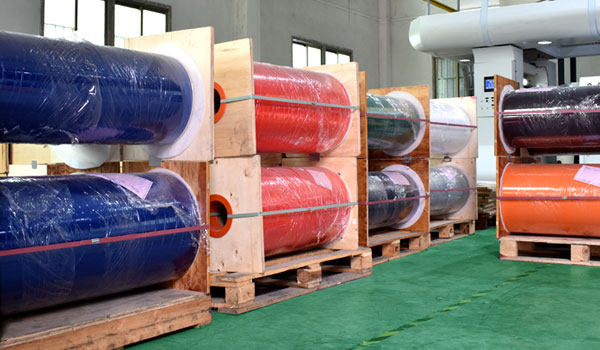 Wax Resin Jumbo Rolls is a high performance Premium Resin Ribbon. It has the super durability printing on a wide range of synthetic substrates.Wax Resin Jumbo Rollsoffers very good resistance to solvent and other chemicals which makes Wax Resin Jumbo Rolls one of the best choice to use under harsh environment. It comes with a back coating that allows for printing in excess of 3+ million linear inches.
We are the professional coating and slitting factory of thermal transfer ribbon in China. Now we could coat thermal transfer ribbon jumbo roll for follow types:Premium Wax,Standard Wax/Resin,Premium colorsResin, and hot stamping ribbon jubmo roll.We have strong research ability and very strict QC process,all the rolls we offer will be with quality assurance and competitive price.
1.Print Compatibility:
Superior Heat &Abrasion Resistance
Wide Label Compatibility
Low Printhead Energy Requirements
Excelletnt Image Density & Edge Definition
2.Usual size of jumbo ribbon is 910mm*18000m
Barcode ribbons are used in thermal transfer printers to transfer the image to the thermal transfer label with heat applied from the print head. CISON barcode ribbons, along with high quality wax, wax/resin and resin ribbons for use in Zebra, Sato, Intermec, Datamax and many other printers.